Overview
True Fitness FS-100 Functional Trainer
True Fitness FS-100 Functional Trainer Designed for use in light commercial and residential applications. Standard color is silver. Weight plates are black. Offering an incredibly diverse selection of exercises in a cost effective, space efficient and user friendly package, the FS-100 integrates seamlessly into the highly successful Fitness Line family of products.
True Fitness FS-100 Functional Trainer Features:
Dual 2:1 weight stacks allow users to choose different resistance levels or allows for two simultaneous users.
Pulleys adjust vertically through 23 clearly marked positions in 3 inch increments and rotate 270 degrees for exercise variation.
Chrome plated chin bar offers multiple grip positions.
Dimensions: 39" deep x 62" wide x 88" tall
Dual Weight Stack Design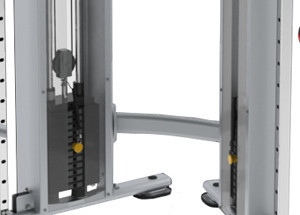 Allows single user to train or rehabilitate using different resistance levels or two users to train at same time.
270 Degree Rotation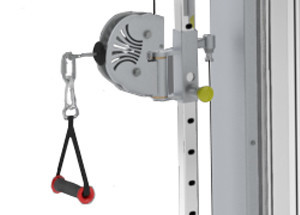 Pulleys rotate 270 degrees and adjust vertically in 3 inch increments.
Multi-Grip Chin Bar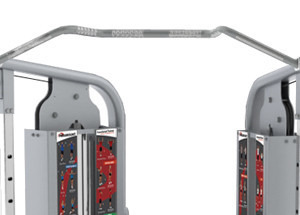 Integrated chin bar offers multiple grip options and is chrome plated and knurled for comfort.
User Adjustment Guide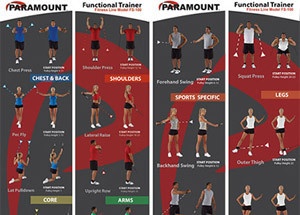 Step-By-Step Exercise Chart with easy to follow user instructions for 18 common exercises.