Gym Pros Reviews & Testimonials
Jason P
These guys know their stuff!  I opened a fitness center last year that required some serious hand holding.  Roy and his staff did a fantastic job educating me on the best pieces for the limited space that we had at the time.  We've since upgraded and as our center has grown, so has our account with Gym Pros.  After working with Roy and his team I can't imagine working with anyone else.  Funny enough – the other company that we were shopping them against initially has dissolved into thin air.  It's good to know that they have a good reputation, get the job done right, and have staying power in the industry!
Jason P
Salt Lake City, UT
Tim Sivers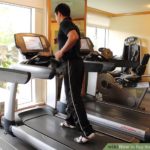 Excellent!!
As the manager of 4 IN SHAPE fitness centers in the greater Orlando area, I've had a lot of options and worked with a lot of vendors to get my centers set up and up to date. I came across Gym Pros about 7 years ago and have been using them to set up my centers. I'll occasionally call Roy just to check in on what new units he has available as our membership grows.
Tim Sivers
Stacey D
Gym Pros are the good guys. Roy runs the Newbury Park office and is absolutely 100% customer focused. We almost gave up trying to find a refurbished Precor elliptical because of all the negative reviews so many of these companies have. But, nothing could be further from the truth with these guys.
First of all, you deal with Roy and he is great. He's friendly, knowledgeable, and just wants to earn (and keep) your business. When we called, Roy kindly explained the differences between the various Precor models, never steered or pressured us, and conveniently set up a time so we could try models side by side.
Then he took it upon himself to personally deliver the machine. He delivered the machine as promised, on time, and didn't leave until he made sure it was in solid working order.
If you're looking for refurbished and commercial gym equipment, look no further. Roy at Gym Pros / Xceleration fitness is the guy to see.
Stacey D
Camarillo, CA
Jonathan Aluzas-Owner Operator of Arena Fitness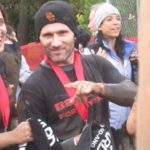 As a Gym Owner of Arena Fitness, I had a limited budget when I opened my first group fitness and personal training studio in 2007, but I wanted to get good, reliable, reconditioned equipment. I knew Roy, the owner, from the time when I managed a health club and had a good rapport with him, knew him to be a stand-up guy, etc., so I went to him first to see what he could do to help me with my equipment needs. Roy hit it out of the park.
Plain and simple, I'll never use a company other than for my equipment needs. Roy got me a great price on treadmills, ellipticals and strength pieces in 2007, provided great follow up, was always available to answer any questions I had and, if there was ever a need for servicing of any kind, hooked me up promptly. I was happy enough with and Roy that when I opened a 2nd studio in 2017, I went right back to him for more cardio pieces.
I have a 10 year working relationship with Roy and his company, trust him completely and have recommended him numerous times to other people looking for equipment. Every person I referred came away happy.
Roy does it the way it should be done, and when the time comes for a 3rd studio, he will be the first guy I call.
Jonathan A
Los Angeles, CA
Abigail G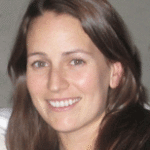 When a local deal for a used recumbent stationary Precor bike fell through, I was very hesitant about buying from someone in another part of California, but I decided to trust the Yelp reviews. Roy found one for me that was a demo and offered an extremely reasonable price. The bike arrived in great condition, but it had a small annoying squeak on one side, and I let Roy know right away. We hoped it would improved, but instead it got worse over the month, and I contacted Roy again. He responded immediately to all contacts, and sent over a technician to take care of it. The belt needed some cleaning and waxing, and now it's perfect. The technician said I got a great deal on a professional quality bike. For any future purchases, I will not hesitate at all to work with Roy.
Abigail G
San Francisco, CA
Jesucita R
Brilliant experience with Gym Pros! Roy was lovely to work with in ordering the elliptical I needed for my home. His customer service level was a breath of fresh air comparative to many others companies out there.
Jesucita R
Antioch, CA
Darryl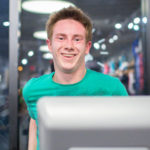 Purchased a Life fitness 95ti Treadmill and a Precor 835 AMT Precor. Excellent experience and great pricing compared to the rest out there, Equipment arrived in great condition. Thank you Doug.
Darryl
Russet, GA
Five Stars , Should Be 10 !!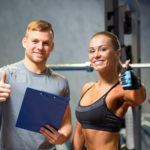 Purchased a Full Gym Package, Gym Pros delivered. Purchased Remanufactured and Equipment arrived in near perfect condition. Freight was very helpful in the process but an over all great experience considering I was buying across country. Special thank you to Brie and Roy. Thank you guys for been part of this journey will definitely refer to other clients
Johnny Escamillia
Johnny Fit Club
Terrific Experience-WOW!!!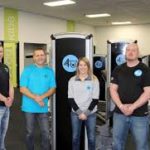 We found Gym Pros over the web site and had an absolute quality experience with these Professionals.
We are a gym out here in Ohio and after selecting a full Life fitness Gym Circuit and Cardio and Free weight Package ,we decided to go Re manufactured, realizing we are saving thousands then going brand new  so we took our chances.
We were invited to their operation , after seeing their huge 100,000 sq ft warehouse and their quaity finish , stuff looks like new,, we knew we had come to the right place.
They even compensated us our air tickets and hotel accommodation off the sale and collected us from the airport!!!!.
These guys Rock and we are so gratefully for the experience.
Thanks To Roy , and his crew of Gym Pros, truly a credit to his profession !!
Best Regards
Steve K.
Fit 4 U
Amada Inc Awards Gym Pros for Their Corporate Gym Resource!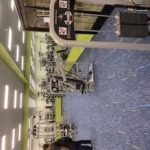 Amado America Inc Called on Gym Pros to establish an Idea for a plan of converting a 4000 sq ft space we had in our  offices into a decent quality gym for our employees.
Roy knocked it out the park.He designed and spaced out what he envisioned and gave us a state of the art gym that has us beaming with pride.
Thank you all so much , we are ecstatic to be having such a gym and cant wait to cancel our outside gym memberships.
Thank you Roy
Best Regards -Eric
Amado Corporate Gym
La Mirada, CA