New & Used Gym Equipment in Torrance, CA
When it comes to used gym equipment in Torrance and the surrounding South Bay area, Gym Pros offer an extensive selection of products. We're experts in both new and used fitness equipment so can advise you on the best treadmills, elliptical cross trainers, or strength machines to meet your needs. With a huge range of commercial gym equipment and home-use machines in stock, we're sure to have the right units at the best price.
We are one of the leading fitness equipment specialists in Southern California. From Malibu to Long Beach and Pasadena to Lancaster, we've helped thousands of customers across Los Angeles County to find their perfect piece of exercise kit. For high-quality used gym equipment, our Torrance base is a haven of pre-loved machines from leading brands like Life Fitness, Star Trac, and Precor. By choosing used equipment from us, you get access to premium products for a fraction of the price that they'd be brand-new. Our technical experts conduct a comprehensive health check on every single unit so you can be confident that it will work like new once installed.
If you run a fitness center, then swing by our Torrance location for the best deals on commercial gym packages. Whatever type of facility you run, you'll find products to meet the needs of your members including functional trainers, indoor cycling bikes, cardio units, and Smith machines. If you're looking for exercise equipment for your home gym, then you'll find an extensive range of recumbent bikes, treadmills, elliptical trainers, strength units, benches and racks to support your training goals. We also stock a range of wellness accessories and recovery tools to help you get the most out of your workouts. Whatever your fitness needs, we offer the most comprehensive range of used gym equipment in Torrance.
We are a California-based company that's proud to support fitness facilities and home gym owners across the region. Our corporate head office is located just south of LA county in Huntington Beach which means we offer some of the best customer support in the area. With service technicians on-hand to install and maintain your used equipment, you can be confident in any purchases you make with us. In the unlikely event that we don't have the unit you want in stock at our Torrance location, then we're sure to have it in Huntingdon and can easily arrange transport where needed. Take a look at some of our product range below: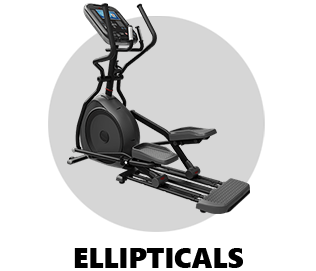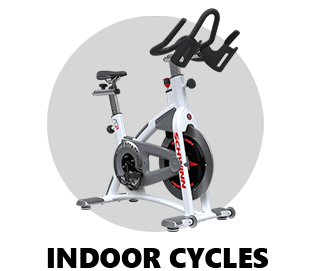 commercial gym equipment
We offer exercise equipment like hammer strength which you can plate load, upright bikes, elliptical crosstrainers, indoor cycling, functional trainers, olympic weight bench (weight sets), Olympic bar plate trees, commercial grade cable attachments, fitness bars, flooring package, single stations and more. We have evreything you need for your home gym design including elliptical trainers, dumbbell rack, troy barbell cable crossover machine, integrity series equipment, strength equipment, jacobs ladders, jungle gym, stamina products down to rubber flooring.
Fitness cardio and strength machines
Functional training and preventive maintenance are big in the new year. Our home fitness sale offers full circle fitness with cardio or strength training equipment for your facility or home (home fitness studio). Commercial used gym pieces are remanufactured or refurbished so our fitness solutions will take care of your total gym.
Amp up your gym today!
Contact us for shipping info, exercise accessories, package deals, stability balls, resistance bands, cardio equipment and business or consumer financing. You can even sell your equipment (residential or commercial grade) to us and you can get a flooring package like you see in the major health clubs.
Shop our online strength and cardio fitness supply
Pre-Owned Home Gym Equipment
Installing a custom gym at home doesn't have to be an expensive undertaking. By investing in used equipment instead of buying brand new machines, you can save thousands of dollars. This allows you to create an environment that makes it easy to exercise consistently and maintain a healthy lifestyle from the comfort of your own home!
The key is to purchase your equipment from a reputable supplier so that you can be confident in the quality. Machines bought from Craigslist or Gumtree don't come with guarantees and won't have been checked over by a qualified technician, so you can't be sure that they'll work long-term. Our used equipment is in an entirely different league – it undergoes a thorough inspection to ensure it meets our quality criteria and is in perfect working order. Whatever your fitness goals or budget, we'll have the right gym equipment for your needs.
Commercial-Grade Used Gym Equipment
If you run a health club or fitness facility, then you can save a great deal of money by purchasing used equipment. It's a cost-efficient option for business owners that want to upgrade or buy additional machines for their gym. Our commercial fitness products are highly durable and can withstand the tough demands of a busy environment. Because they're inspected by our certified technicians, you can be confident that they'll work like new in your facility. Whether you're looking for the latest Experience Series products from Precor or Hammer Strength from Life Fitness, we offer the best used gym equipment in Torrance.
Choose Gym Pros For Your Equipment Needs
Our global fitness equipment heritage goes back a long way. We've sold gym products in California since 2003 and many of our Pacific Coast team worked in the fitness industry for several years prior to that. They have a wealth of experience and knowledge so are happy to provide unbiased advice on used equipment. Because we stock a variety of different brands, we'll give you honest recommendations about the best ones for your needs.
Gym Pros is dedicated to your complete satisfaction and has over 80 years of combined sales and service experience in the fitness equipment supply business. Unlike most other used gym equipment companies, we aren't product brokers. We are a fully-fledged and established refurbishing business that manages the entire process under one roof. Cardio and strength equipment is tested and examined down to the last detail by our Certified Trained Technicians for that particular brand of choice.
We're proud to have been awarded a solid A rating for exceptional customer service by the Better Business Bureau. This is the highest standard ranking award that is offered so we're delighted to have won it consistently year after year. By choosing Gym Pros you cut out the middleman (quite literally) which saves you money and hassle. It enables us to take full responsibility for fulfilling and completing your order without any third parties involved. We are an in-house start to finish operation, so customers can be assured that we have complete control over every single order that's placed.
If you're looking for used gym equipment in Torrance or the surrounding South Bay area, then we'd love to hear from you. We also store many products in our Orange County facility so you're welcome to pop by and take a look. Feel free to contact us and arrange a meeting with one of our friendly team. They have a wealth of fitness equipment knowledge and would be happy to answer any questions you may have. Call, email, or visit us in person to get more information.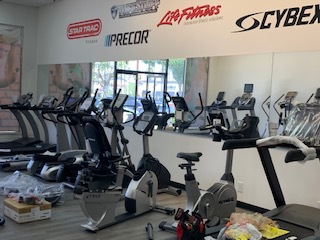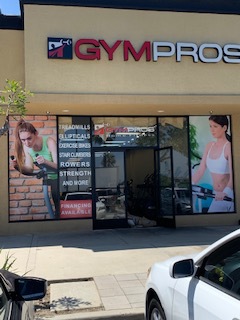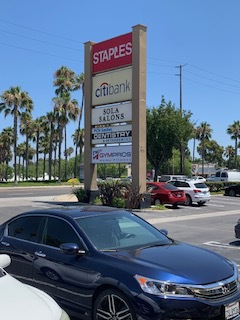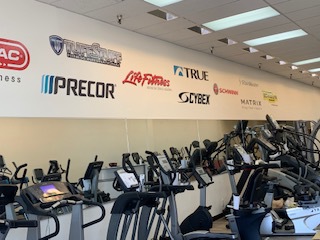 Gym Pros Commercial Gym Equipment
1601 W 190th Street 
Gardena , CA 90248
(424) 263-4904