You can also contact us by using the form below:
Gym Pros has warehouse facilities throughout the Continental USA. Our corporate headquarters are located in Southern California.
You're more than welcome to visit our warehouse, but please give us a call beforehand to set up an appointment on 888-502-2348.
Our corporate headquarters is located in Newbury Park, California just outside of Los Angeles.
Gym Pros Inc
5355 Production Dr
Huntington Beach CA 92649
Click here to learn about about us.
Used Gym Equipment & Commercial Fitness Equipment Experts in Huntington Beach, CA
If you have questions about new or used gym equipment, then get in touch with our friendly team. They have in-depth experience of exercise equipment and fitness products so will be able to answer any queries you may have. Whether you're looking for commercial gym equipment or home-use machines, they'll be able to help. Call, email, or visit us to get more information.
Our corporate headquarters are in Orange County, Southern California. We're less than 10 minutes from the surf at Sunset Beach, Huntington Harbor, and the Pacific Coast Highway. If you're based in Santa Ana, Long Beach, or Anaheim, then our HQ is just a 30-minute drive away. Simply give us a call and we'd love to set up an in-person meeting.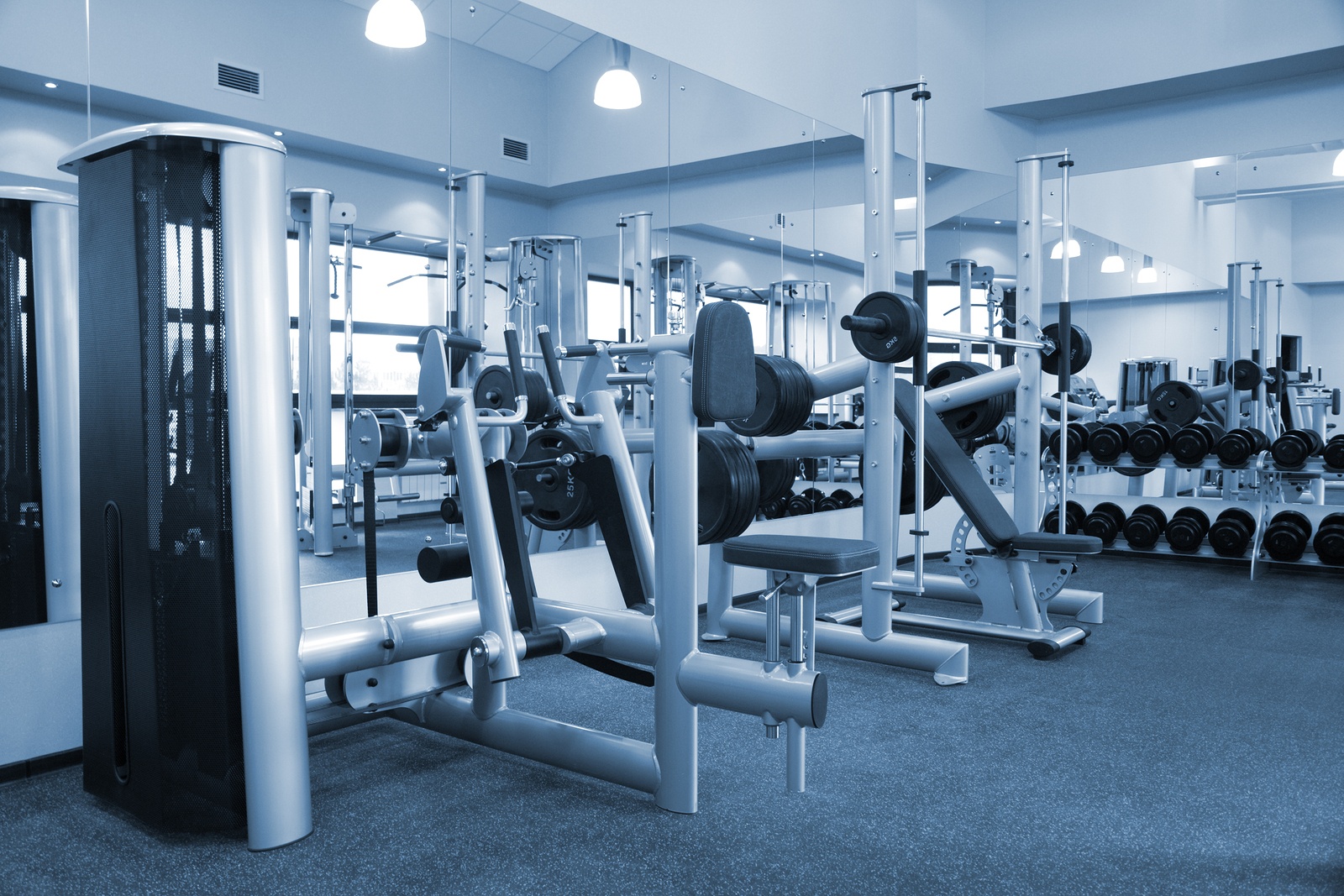 Used Gym Equipment Questions

If you have questions about our range of used gym equipment, then get in touch via this contact page. We stock high-quality cardio and strength training machines from leading brands like Precor, Star Trac, and Life Fitness (including Hammer Strength). For almost 20 years, we've helped exercise enthusiasts and fitness studio owners to get the best possible deal. Our used and reconditioned machines enable you to enjoy premium brand equipment for a fraction of the usual new price. We have a team of in-house fitness technicians who conduct rigorous testing and maintenance on every unit before it's made available for sale. You can be confident that our used treadmill, elliptical, and strength machines will stand the test of time.
Exercise Equipment For The Home
Looking for fitness machines that you can use in your home gym? Perhaps you want a unit that'll look stylish in your living room or fold up into a closet space. Maybe you aren't sure which equipment to purchase for your fitness goals and want some advice. Whatever your needs, our expert team can make recommendations based on them specifically. They'll advise you on the most appropriate products for different types of exercise and health objectives. Our team can remove the guesswork from choosing machines so that you get the perfect exercise equipment for your needs.
Commercial Gym Equipment Proposals
If you run a health club or other type of fitness facility, we can prepare custom commercial gym equipment proposals. Whether you want to replace your entire cardio floor or just upgrade a small section of the strength area, we can help. Our experienced equipment representatives can advise you on the best mix of equipment for your membership demographic and business goals. They'll ensure that any gym packages include the right balance of treadmills, exercise bikes, ellipticals, or plate load units. With their extensive industry experience, they can also advise you on fitness equipment trends and ensure that your facility stays competitive.
Why Choose Gym Pros?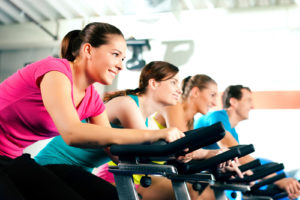 We've been selling used gym equipment since 2003 and working in the industry for a long time before that. Our team has extensive knowledge of both home and commercial exercise equipment, which means they can help you pick the perfect product for your fitness needs. If you're building a home gym, then they can suggest appropriate machines to support balanced, full-body workouts. They also understand the business aspects of running a gym, so can advise owners and operators on the ideal mix of commercial gym equipment.
Gym Pros is dedicated to your complete satisfaction and has over 80 years of combined sales and service experience in the fitness equipment supply business. Unlike most other used gym equipment companies, we aren't product brokers. We are a fully-fledged and established refurbishing business that manages the entire process under one roof. Equipment is tested and examined down to the last detail by our Certified Trained Technicians for that particular brand of choice.
We're proud to have been awarded a solid A rating for exceptional customer service by the Better Business Bureau. This is the highest standard ranking award that is offered so we're delighted to have won it consistently year after year. By choosing Gym Pros you cut out the middle man (quite literally) which saves you money and hassle. It enables us to take the full responsibility of fulfilling and completing your order without any third-parties involved. We are an in-house start to finish operation, so customers can be assured that we have complete control over every single order that's placed.
Our National & Global Network
Although we started our business in Southern California, we've now expanded our focus both nationally and globally. Thanks to the support of our many satisfied customers, we've been able to scale and grow the success story to serve more people interested in fitness equipment. Our huge inventory and multiple warehouse locations mean we can support a wide range of customer needs. No matter where you are in the country, we can deliver high-quality equipment to your door (and even install it too).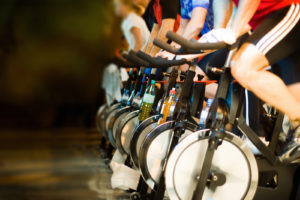 We're dedicated to offering only the highest quality fitness equipment to customers large and small. Whether you run a chain of fitness centers or an independent personal training studio, we'll give you the same level of attention and service. Our exercise equipment is also purchased by hotels looking to improve their guest experience and corporate offices wanting to boost workplace health and productivity. We also work with physiotherapy wards in hospitals and sports departments at leading schools and colleges. It doesn't matter if you're an individual looking for a couple of Olympic weights or a multi-site operator who's after hundreds of units. We value all of our customers equally and pride ourselves on delivering excellent service to every single person who enquires.
We have several fitness experts on staff who are always happy to give out free advice. If you're wondering what sort of equipment you should choose for your budget then get in touch. They won't use any pressurizes selling tactics whatsoever so please don't hesitate to contact us.
Directions to our Showroom
Gym Pros has exercise equipment warehouse facilities throughout the Continental USA. Our corporate headquarters are located in Southern California, a short drive from the Pacific Coastal Highway and Interstate 405. You're more than welcome to visit our warehouse, but please give us a call beforehand to set up an appointment on 888-502-2348.
Our corporate headquarters are located in Newbury Park, California just outside of Los Angeles.
Gym Pros Inc
5355 Production Dr
Huntington Beach CA 92649
Here are driving directions to our new and used gym equipment headquarters
From the Pacific Coastal Highway
If you're on the Pacific Coastal Highway C1, take the Warner Avenue exit inland past Huntington Bay Club. Follow the road for a few minutes, passing by McDonalds and Starbucks on your left. Turn left at the junction with Graham Street and follow it alongside the greenery of Meadowlark Golf Club. After a few blocks, you'll see Marina Park on your right – turn left onto Production Drive which is directly opposite the park. You'll see the Gym Pros corporate headquarters on your right.
From the Interstate 405
From the i405 interstate, take exit 20 for Bolsa China Road. Continue south for several blocks, then turn left into West McFadden Avenue. Pass Robinwood Park and then turn right into Chemical Lane. Turn left into Production Drive and our office headquarters can be found on the left.
Click here to learn more about us.