Description
Body Solid EXM3000LPS Home Gym -2 Stack Multi Gym. New In Box . Call For Best Price 888-502-2348

Discount Code:

SAVEBIG2022

| Call for Details!
Call (888) 502-2348 | Save Up to 75%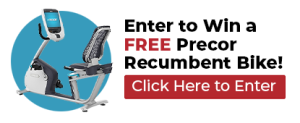 Commercial Body Solid EXM 3000LPS Multi Gym
GYM PROS -BODY SOLID # 1 AUTHORISED RESIDENTIAL AND COMMERCIAL DEALER NATIONWIDE 
Body Solid EXM3000LPS Home Gym (2-Stack)
body solid
Body solid home gyms are of the best functional trainers on the market. When it comes to fitness equipment, body solid gym systems is competitive with smith machine. The power racks on bodysolid tools makes this one the best pieces of fitness equipment out there.
home gym
The body solid gym systems have a lat pulldown, a lat bar, ab benches, an ab board, power racks, a tricep machine , outer thigh machine, dip stations, a barbell set, preacher curl benches, adjustable benches, a lat attachment, accessory racks, an olympic bar, and other training equipment. You can create your selectorized home gym with these functional trainers and get the best fitness equipment. Smith machine gym systems an bodysolid fusion are the other options but the power racks with body solid tools makes it a top choice.
functional trainers
Your home gym isn't complete without the bodysolid tools. When it comes to fitness equipment, bodysolid tools makes a variety of gym systems including bodysolid fusion. These functional trainers are the perfect edition to your home gym. These gym systems are fully loaded with power racks and bodysolid tools.
body solid home gym
If maximum strength and a weight room full of workout options is what you want in a minimum amount of space, then try the BodySolid EXM3000LPS Home Gym on for size. This multi-station workhorse provides health club quality strength training for up to three people simultaneously. The Body Solid EXM3000LPS Home Gym features a multi-function Press Arm Station for bench press, incline press, shoulder press and chest supported mid-row exercises. The fully-adjustable Perfect Pec"! Station with range limiters allows users to achieve deeper muscle penetration for faster, more defined results.
The Leg Press/ Calf Press Station operates on a 2 to 1 weight ratio giving the Body Solid EXM3000LPS Home Gym the awesome capacity of a 420 Lb. leg press! The non-slip, rubber encased foot plate is constructed of heavy-gauge steel for safe operation during the most intense workouts.
Always in the forefront of weight equipment design, Body-Solid gyms are engineered with meticulous precision and cutting edge ergonomic features. The thick, durable DuraFirm"! pads are contoured for lumbar support delivering the most comfortable workouts you will ever experience. Every pad, pop pin and pivot point feels natural. Both 210 Lb. weight stacks are within easy reach for a quick, safe weight selection.
Choosing the right piece of exercise equipment is an important investment in your health and should not be taken lightly. The BodySolid EXM3000LPS Home Gym will provide the ultimate fitness experience that will take you to a new level of workout motivation. The BodySolid EXM3000LPS Home Gym allows you to strengthen every part of your body for the way you want to live. With the BodySolid EXM3000LPS Home Gym you can get where you want to be BIGGER, FASTER, and STRONGER.
Multi-Press Station: Built to deliver strength- and deliver it does ! Three stations in one with fully adjustable pads for all size users and full range of motion exercise. Structurally and biomechanically designed for maximum chest, back and shoulder concentration.
Leg Press/ Calf Press Staiton: It' s Included ! Unique two bar linkage self-aligns the angle of the leg press plate to the user s body eliminating ankle torsion and ensuring proper biomechanics throughout the full range of motion for all size users. Includes pillow block and sealed ball bearings for precision alignment and friction free movement. 2:1 ratio converts the 210 lb. weight stack into 420 Lbs. of resistance. Features adjustable back pad with two position press plate for complete leg and calf development.
Perfect Pec Station: Dual overhead cams with six increment settings per arm provide variable starting positions and allow fine-tuning for accurate prestretch with optimal biomechanical movement. It s a two function station that ensures maximum development of pectoral and rear deltoid muscles.
Lat Pulldown / High Pulley Station: Ideal for increasing size, strength and endurance of your back, shoulder and triceps muscles. Unique easy-access hold down rollers fit all size users with no need for adjustment.
Ab Crunch / Mid Pulley Station: Create a lean and muscular waist with absolute isolation of your abdominal and oblique muscles. Unique design also allows the highest degree of comfort when doing triceps extension movements.
Leg Extension/ Leg Curl Station: This cam-driven leg developer will help you work your quads and your hamstrings while developing incredible knee strength in precise biomechanical form.
Seated Row / Low Pulley Station: Essential for well-developed backs, seated row exercises build depth in the middle back and train the hard to reach lower lats. Low pulley swivels smoothly and fully to provide accurate resistance for cable curls, upright rows, shrugs, leg abduction, leg adduction and much more.
Dual 210 Lb. Alloy Steel Weight Stacks: Two weight stacks that employ stateof- the-art nylon bushings for super smooth and quiet operation.
DuraFirm™ Pads: Durable, tear-resistant, fully supported DuraFirm"! pads are double stitched and sewn. These high density, top grade pads provide a LIFETIME of support and comfort and will not bottom out or wear out .. . GUARANTEED!
Weight Stack Shrouds: Two full length, solid steel shrouds entirely encompass each weight stack for enhanced appearance and improved safety.
BodySolid EXM3000LPS Home Gym Body Focus
Abs
Biceps
Delts
Lats
Obliques
Pectorals
Quads
Shoulders
Total Body
Traps
Tricep
Body Solid Room Specifics.
Model: EXM3000LPS
User Capacity: 2
Dimensions: 83"H x 91"L x 73"W
Weight Stack: (2) 210 lbs.
Chest Press: Multi-Press Station
High Pulley: yes
Low Pulley: yes
Leg Extension: yes
Leg Curl: yes
Ab Crunch: yes
Pec Fly: Perfect Pec
Leg Press: included
Dips: Optional #VKR30
DuraFirm Pads: yes
Weight Stack Shrouds: yes
Includes: Lat Bar, Low Row Bar, Utility Strap, Workout Poster, and Workout DVD
Body Solid Warranty
Our exclusive LIFETIME, in-home warranty provides 100% coverage for every part on every Endurance machine, including normal wear items. Forever... period.In-Home:
This does not include Labor.
Commercial Warranty:
Lifetime on Frames, welds, weight paltes & guide rods
2 Years on Pulleys, bushing, bearings & hardware
1 Year on cables, upholstery, grips and all other components
Call 888-785-3050 for Lowest Pricing and Availability!