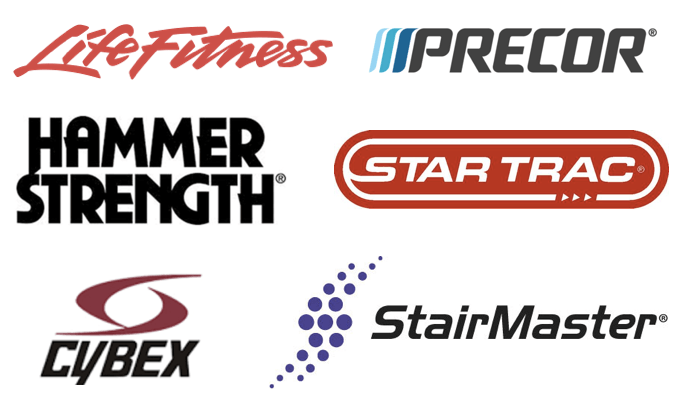 Are you considering buying a piece of gym equipment?
Of course, having a high-quality piece of gym equipment can make all the difference in your workout and your results. This is because most top-rated brands consider the variety of exercise styles and the way the human body functions in their design coupled with the durability and quality needed for a commercial application.
When trying to reach your fitness goals, it helps tremendously to have a piece of gym equipment you can rely on close by. But, with the significant price tag that often comes with gym equipment, this is a purchase you'll want to research before making an investment into anything.
To help you have more faith in the purchase of your next piece of gym equipment, we've compiled a list of the top 6 brands for commercial gym equipment.
Precor
Precor is a trusted fitness brand that manufactures high-end commercial gym equipment including elliptical trainers, cycles, treadmills, climbers, and more. Affiliated with Amer Sports, a leading sports equipment company, it's no wonder this tried and true brand has landed at the top of our list.
Established in 1980, Precor has been finding new ways to innovate sports equipment ever since. The treadmills produced by this outstanding company are built to withstand varying levels of intensity and come fitted with a self-cooling motor. Pedals, cycle seats, and handlebars are designed ergonomically for ultimate comfort for longer workouts. Elliptical trainers boast versatility and durability with handles to work out your whole body—or the option to stride hands-free to optimize calorie burning. Climbers are designed to encourage better posture with minimal joint impact.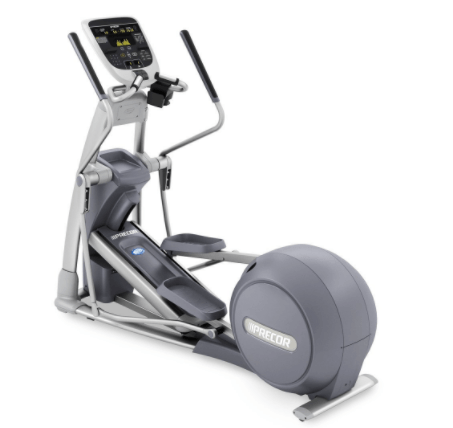 (Image: Precor EFX 835)
Life Fitness
Life Fitness was born in 1968, when Keene P. Dimick developed an exercise bike to heighten his own physical condition. This invention went on to inspire entrepreneurs Augie Nieto and Ray Wilson to create Life Fitness.
The goal of the brand is to create exercise equipment that aids generations of trainers, athletes, and exercisers to live more fulfilling and healthier lives. Their cardio and strength training equipment is always striving to be a step above the rest with features like LCD entertainment system consoles, calorie tracking, and heart rate monitoring.  The initial claim to fame for Life Fitness was their Life Cycle model.  They had such success here that it only made sense to scale to other pieces like treadmills and ellipticals.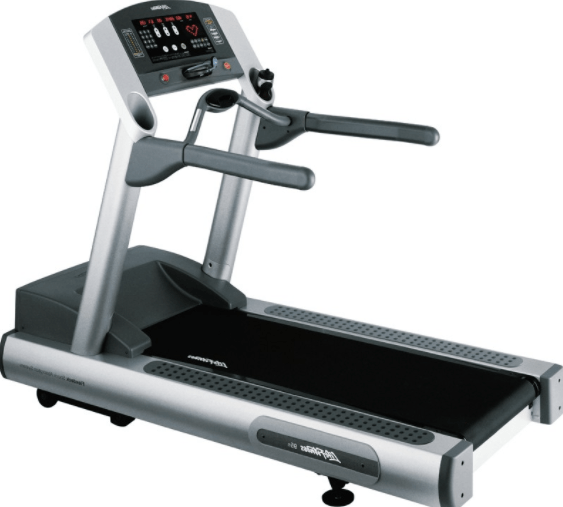 (Image: Life Fitness 95Ti )
Cybex
Cybex International, a leading manufacturer of exercise equipment, is a developer of premium cardiovascular and strength exercise equipment. Their gym equipment is geared towards reflecting the body's natural movements. As a result, workouts are easier on users and have optimum efficiency.
Always striving to be innovative and unique, Cybex's equipment has a number of incredible features. Their cycles feature three types of exercise, their treadmills are constructed using a smart technology by the name of Intelligent Suspension, which reduces the shock on the user's back and knees. The ArcTrainer stimulates stabilizing muscle groups to allow for maximum calorie burning bared with minimal joint impact. With features like this, it's little wonder why Cybex is a leading manufacturer of commercial gym equipment.  They have several products on the market but when it comes to cardio, the ArcTrainer is a stand out piece.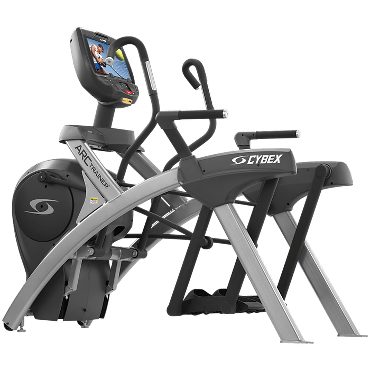 (Image: Cybex 770AT )
StairMaster
When users are looking to push themselves to the limit, StairMaster is a great option. The company is consistently producing machines that add new innovations to keep hearts pounding and sweat flowing. Launched in 1983, this brand has come quite a way from their first piece of equipment–the StairMaster 5000—and has added new features and innovations every step along the way.
Though they have several versions of their StairMaster that have evolved over the years, the gauntlet "stairway to h*ll" model has likely burnt the most calories.  The continuous climb has been a great way of training in the most productive way possible (especially when combined with High-Intensity Interval Training (HIIT).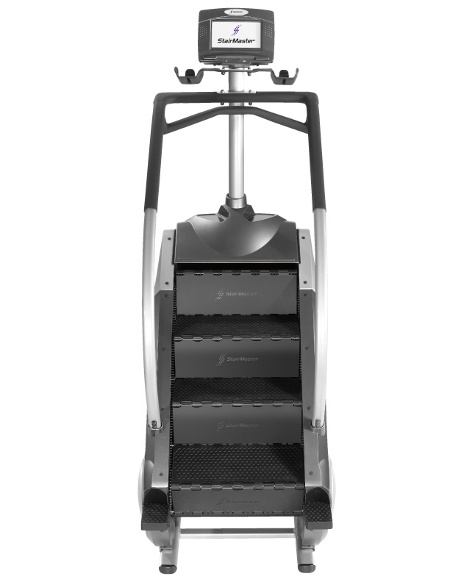 (Image: Stairmaster Stepmill 5)
Star Trac
This international leader in gym equipment has made quite a name for itself. Featuring high-quality total body, cardiovascular, and strength training fitness equipment, Star Trac manufactures and designs their own equipment to best reflect the needs of the user.
After over 20 years in the business, Star Trac has learned the ins and outs of the industry and has truly invested in their users' success.  They do make great bikes and are very well known for their treadmill series.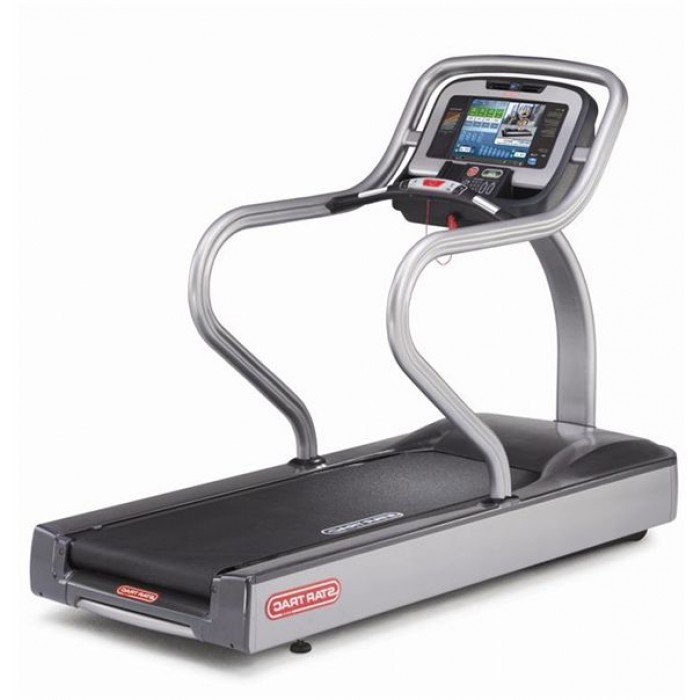 (Image: Star Trac E-TRX)
Hammer Strength
As you may have noticed, the above pieces are all mainly catering to the cardio variety however if you are only doing cardio your facility and physique will not be fully adequate.  Hammer Strength came out in the mid-90's and has a great range of movement that moves the way the body was truly designed.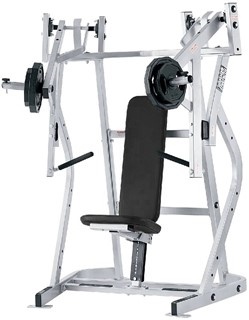 (Image:  Hammer Strength Iso P/L Bench Press)
The Verdict
As you likely know by now, there are many viable commercial gym equipment brands out there. However, only some are the best of the best and are truly worth your investment.
In this list, we've broken down our top 6 best gym equipment brands and why we have so much faith in their products. Hopefully, this will make your choice easier and narrow down your selection to the right brand(s) for you.
If you're wanting more information or need further help, call today to speak with one of our fitness experts!