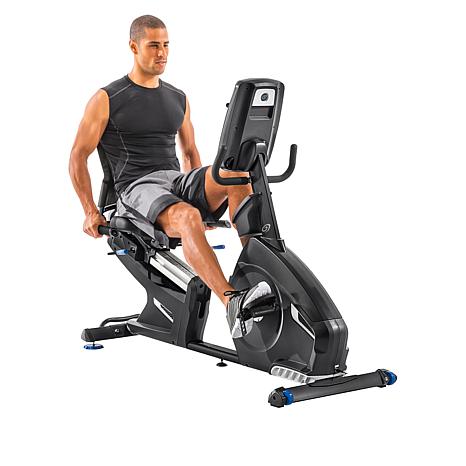 According to one report, only about 23% of Americans get the recommended amount of exercise.
It can be challenging to get into the habit of working out, but there are all kinds of exercises that you could get into. One easy exercise is by getting an indoor exercise bike.
If you are interested in purchasing an exercise bike, one of the first things you have to decide is what kind. Learn about the types of exercise bikes here.
Upright Stationary Bikes
An upright stationary bike is a bike where the seat is right above the pedals. If you don't hold onto the handlebars, there will be no curve or bend in your back.
You can stand or sit upright when you work out on it.
Advantages
Upright stationary bikes have a lot of advantages to them. If you don't have a lot of space for a workout bike, you could get one of these because they don't take up a whole lot of space. Plus, they can be used anywhere – in the bedroom, living room, or apartment gym.
They are also easy to use. All you have to do is sit down and start pedaling to get a good workout.
If you are new to working out, this bike will also provide a great cardio workout. You will also be able to use it to strengthen and tone your leg muscles.
You can use this bike for either sitting or standing while you do your workout, offering different options for everyone.
Lastly, these bikes are also fairly affordable.
Disadvantages
However, there are still some disadvantages to buying these bikes as well.
Some users complain that the seats are too hard on these, but you can always buy a nicer seat.
If you have back or neck problems, you may not want to get one of these. If you hold onto the handlebars, you will be sitting in a hunched over position or posture, and this could make the injury even worse.
Because this bike is upright, it may not be as stable as other bikes. It could topple over easily, so it may not be the best option for the elderly or people who are overweight.
Recumbent Stationary Bikes
A recumbent stationary bike doesn't mimic how an actual outdoor bike would ride. However, this could benefit you.
The seat is normally horizontal with the pedals, so you will be sitting with your legs up in the air, rather than having them upright.
The seat also isn't like a regular bicycle seat. Instead, it's more like a chair without any handlebars.
Advantages
Like the upright bikes, these are convenient and won't take up a lot of space, so you can fit it into your home.
These are probably the easiest bikes to figure out how to use. It may take a little bit to learn all the different controls, but the basics are pretty easy.
This type of bike can give you a great cardio workout without putting a lot of stress on your joints and bones because of the recumbent position. In addition to cardio, it can also help with strength training as well.
Unlike the upright bikes, these are more stable on the ground. If you are elderly or overweight, you can use these and not have to worry about your safety.
Disadvantages
These bikes are normally more expensive than upright bikes, but sometimes that price can be worth it.
Because of the way the seat is positioned, you normally have to sit while riding it, so you don't have the option to stand while you are riding it.
Dual-Action Stationary Bikes
A dual-action stationary bike is designed more like an exercise bike that you could ride outside. This one comes with handles and is actually a comfortable option.
Advantages
These bikes come with all kinds of different resistance levels to amplify your workout. This makes sure that you get the most out of your workout time.
The handlebars normally have padded grips so that your hands don't fall off even if your hands start to slip. These bikes even come with safety straps on the pedals as well.
These bikes are normally quiet and efficient, meaning that you won't disturb anyone while you are working out.
Disadvantages
Some of the disadvantages of these are that there is only one type of way to ride this, like with the recumbent bike.
It may also not provide as intense of a workout. While there are handlebars, you don't have to use them, meaning that you could end up having an easier workout and won't hold you as accountable.
Indoor Cycle Bike
These bikes are all cycle bikes for indoors, but this type of bike normally mimics the outdoor bike ride. They have upright seats that are right over the pedals.
The handlebars are also parallel with the seat and the display. To use this bike, you will need to lean over to reach the handlebars which you would have to do on a regular bike.
However, this bike has no motor in it. The resistance is created by a weighted flywheel system.
Advantages
The biggest advantage of this bike is that it is very similar to an outdoor bike. If you aren't in an area where you can ride outdoors, this would be a good bike for you to choose as it is the most realistic.
Because it is the most realistic, you will also get a great cardio workout.
These are also versatile; you can sit or stand while riding it.
Indoor cycles are also convenient because they are lightweight so you can move them around if you need to.
Disadvantages
These bikes can be uncomfortable, but if you are used to outdoor bikes, you may not find this to be the case.
Because you have to lean over the handlebars, it can cause back and neck stress, so if you already have problems with that, you may want to find a different bike.
Buy One of These Types of Exercise Bikes
These types of exercise bikes offer something for everyone. With this information, you can make an informed decision to buy your next piece of workout equipment.
Buying an exercise bike can boost your workout and help you improve your cardio and strength training.
Check out our website and buy an exercise bike that's perfect for you today!