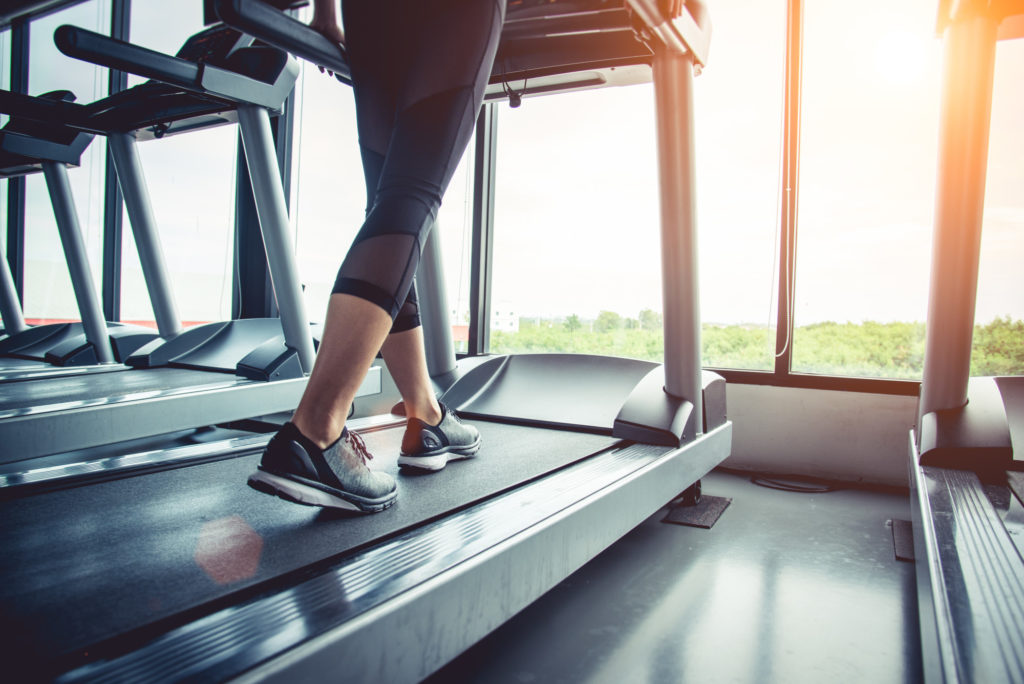 Did you know 83 million treadmills are sold each year? It's not surprising since not only are treadmills a great exercise, but they can be used from the comfort of your own home! Looking to lose weight but don't have time to go to the gym?
Treadmills are a great option, and if you're not looking to spend a crazy amount on a brand new treadmill, then investing in a used treadmill is for you! You can still get excellent exercise, be able to work out from the comfort of your own home, and lose that extra weight!
Read on to discover how to get the best deal on a used treadmill.
1. Advantages of Used Treadmills
One of the best advantages of buying a used treadmill is the price. There's no need to spend extra on a brand new treadmill if you're looking to lose weight. There are plenty of used treadmills out there that will help you attain your goals.
You can save thousands by deciding to go with a used treadmill. Think about what you can do with that money you saved, whether it's buying fitness clothes, going on a family vacation, or saving it! If going green is important to you, buying a used treadmill is the green option.
As you're looking at used treadmills, make sure they have the specific components you're looking for.
2. Best Deals on Treadmills
If you're looking for the best deals on used treadmills for sale, then you definitely want to take into account timing. Discounts in January are common since many make New Year's resolutions to get fit, lose weight, etc. If January doesn't work for you, then June is another great time to find discounts on treadmills.
In June, retailers are looking to clear out their inventory, so they will offer significant discounts! New models will be coming out in a few months so they'll be looking to sell the older models. This time of the year the sales on treadmills is lower so you might be able to get a good deal on your new treadmill!
3. Purchasing Used Treadmills
When you're looking for high-quality treadmills, used treadmills are still very much an option! Many out there sell their slightly used treadmills after their desire for a New Year's resolution wears off. You'll want to research good models, brands, and features.
It's important to know what to look for when buying a treadmill.
Motor
If you're a walker under 200 lbs, you can use a treadmill with a 2.0 CHP motor. If you're over 200 lbs, you'll need to bump it up by 0.5 CHP. If you're looking to jog, you'll need a minimum of 2.5 CHP, 3.0 if you're over 300 lbs. Running requires 3.0 CHP(3.5 if you're over 200 lbs).
It's essential to understand the difference between HP and CHP. The higher the horsepower rating, that means the larger and more powerful the motor is. Some treadmills are CHP(continuous duty horsepower). For example, a 2.0 CHP is more powerful than a 2.0 HP.
User weight limit
This tells you how sturdy the construction and frame are. You'll want to go with a treadmill that can hold someone who is 100 pounds heavier than you.
Warranty
If you're curious whether your treadmill will have a warranty or not,  keep in mind used treadmills warranty normally only apply to the previous owner. But it can tell you the quality of construction. Minimum warranty for a good treadmill is 5 years for the motor, 2 for parts, and 10 for the frame.
Check out our blog for more information on building your best home gym and workouts!
4. Specifications
When looking for a used treadmill, it's important to review the specifications.
What to look for:
Speed-Get a treadmill that can go up to 10 mph or higher if you plan on running.
Belt Size-If you're running the belt should be 48 inches long and 18 inches wide. If you're over 6 feet tall, you'll need at least a 52-inch belt for walking and 54-inch for running.
Incline-You'll want a treadmill with an incline up to 10% or higher.
Stability-It shouldn't shake when you run or walk, and the frame should be stable.
Cushioning-The belt shouldn't move around with every foot movement. The running bed should absorb shock.
Control Panel-It should be easy to use and be reached easily.
Maximum Weight-This should be considered if you're a larger person. It's also an indication of how sturdy the treadmill is. Look at the maximum weight rating and subtract 50 lbs for a realistic amount.
5. Finding Bargains
Here are some places to find deals on used treadmills for sale:
Online resale: Places like eBay, Craiglist, and other similar sites.
Local classifieds: Look in the local classifieds section in print and local publications.
Thrift stores: Check out places like Goodwill.
Local gyms and fitness clubs: Club treadmills are normally the best quality. Make sure it has a regular plug and doesn't need a heavy-duty outlet.
Moving sales, garage, and ramage sales: You could see treadmills for sale by your neighbors when they're looking to move and can't bring their treadmill with them.
6. Possible Disadvantages
Thankfully the disadvantages of buying a used treadmill are preventable. As said above, make sure to research the best brands out there. If you decide to go with online ads instead of a trusted used treadmill retailer you're risking buying a treadmill that wasn't well taken care of.
If you decide to go that route, make sure to examine the treadmill carefully, including the belt, front and rear rollers, and motor. You could find out the treadmill needs extra maintenance, repair, and care when you don't go through a trusted retailer.
It's certainly worth it to go through a trusted retailer of used treadmills that were used in facilities, so you know you'll be getting a treadmill in excellent condition that's affordable and will run for years to come.
Next Steps
In this article, you learned all about finding the best deals for used treadmills. Remember it's possible to find a great deal on a treadmill and not have to buy it brand new! Your used treadmill can help make your dreams and goals come true!
That weight you've been dreaming of losing but were afraid you couldn't afford a treadmill? Think again! Used treadmills are an affordable and great option.
If you're looking for some of the best quality affordable used treadmills check out our treadmills today!