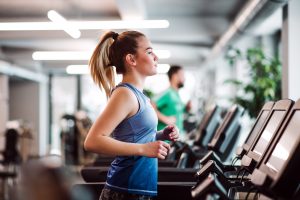 Looking to start working out? If so, there are a few options you can take. One of the most important choices is whether you want to work out at home or in the gym.
And looking at the former, your choice of exercise equipment is almost unparalleled.
Selecting the best home workout equipment can save you money on a monthly gym membership, and that is one of the biggest perks for most people wishing to do so.
But there are also some other things to think about. Maybe you want to get stronger? Or maybe you're looking to lose weight.
Either way, read on for some great tips so you can choose the best home workout equipment for you.
Your Budget
Before you go any further, you need to work out how much you have at your disposal to spend on equipment. An easier way to go would be to buy a few dumbbells for around $50.
Or you could go for some professional quality Nautilus equipment for around $10,000. Naturally, there is a big contrast between the two prices, and with this comes plenty of options in between.
Before you can make that decision, you need to take a look at your finances and see how much you're willing to spend before you begin to shop. It's also worth remembering that often times you will get what you pay for.
While you may not want to break the bank, going for the cheapest option may hurt you in the long run.
Types Of Exercise
In picking the best workout equipment, an easy way to narrow it down is to look at what kind of exercise you enjoy. Do you like to lift weights, or would you prefer to have a dash on the treadmill?
You can think about the kind of exercise you like, or you can recall past exercises you have done to help you influence your decision.
Don't really have an idea of what is for you? A good place to start would be to go down to your store and try different machines to see what takes your fancy.
Available Space
Most likely any items you have purchased will need space for you to put them. For example, if you only have a tiny space in your bedroom, there is no point buying large apparatus that won't fit.
Some people choose to put their exercise equipment in the garage, or if they're lucky enough, they can use a dedicated area to fit the exercise kit in. It is worth noting if you have a space such as this, you'll have better options to be able to purchase bigger machines (if that's what you so wish to do).
You can get a sense of your limitations by taking some measurements of the spaces you have available prior to going shopping. Then, when you are looking at equipment, you can compare specifications to the equipment in order to make a sound judgment.
Equipment Assembly
Depending on the equipment you are buying, you may have to get used to assembling items.
In fact, there are plenty of exercise machines that require you to put them together. You should make sure to think about how adept you are at putting together such items.
If you are confident in building your exercise equipment, you can go ahead and make a purchase of more complex equipment. Or you might be able to get someone that can help you put together more complicated items.
Regardless, the assembly of your equipment is something that you should think about prior to buying.
Homework Workout Options
In order to help you get your brain ticking and thinking about what items you could populate your home with, we have listed some of the most common items that people choose for their homework workouts. Use these as a springboard for your own home gym ideas.
Treadmill
The treadmill is a cornerstone of workout equipment and is probably one of the most known pieces of workout equipment in history.
Due to their simplicity, treadmills are easy to set up and easy to use and are an all-round great piece of kit. This also makes them brilliant for someone just getting into exercise, as they can be programmed to various skill levels.
Exercise Bike
Much like the treadmill, the exercise bike can be customized to various skill levels, which can be upped as users become more fit. They also mimic a natural cardiovascular exercise just like the treadmill and are great for giving a thorough workout.
They are also a great piece of equipment for building leg strength.
Weightlifting Machines
While cardiovascular exercise is important, resistance training should not be neglected and is a handy way to build a more well rounded physical profile. Using weightlifting machines is great for not only building muscle mass but increasing metabolism and helping to burn calories even after the exercise is finished.
Weightlifting also provides benefits to bone density. Weightlifting machines have an advantage over free weights as they provide assistance and ensure more safety.
Choosing The Best Home Workout Equipment For You
The tips above are a great place to start when thinking about building your own home gym, or even just having a piece of equipment that can help you to stay fit at home.
Consider the points above, do your research and you should be able to find the best home workout equipment for you. Another thing that can help you to figure this out is customer reviews.
Look to see what other people think of a particular type of equipment and this can help you to gain a greater sense of whether it is for you or not. This can also save you plenty of time, rather than trying something out that you have to take back.
Need more workout tips? Check out more of our articles here.