Description
Take control of your fitness with the newly updated  TR1200i Color folding treadmill. This affordable treadmill features a spacious belt surface that is perfect for walking, jogging, or running, and is supported by 8 compression shock absorbers to provide safe cushioning for your knees, back, and joints.
And when your workout is over? Simply fold up the treadmill with EZfoldTM for out-of-the-way, compact storage.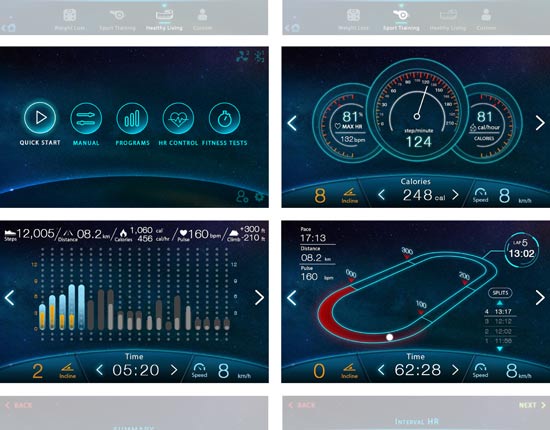 Effortless Startup
7" Full Color Display
3 Different Dashboard Screens
Simple Touch Console Buttons
Bluetooth Connectivity
The TR1200i's quick-load screen and simple console buttons make it easy to get moving without delay. Users can rotate through multiple dashboard themes for their preferred workout view on a vibrant, full-color 7" display, and use the convenient built-in Bluetooth to sync their workout results with ease.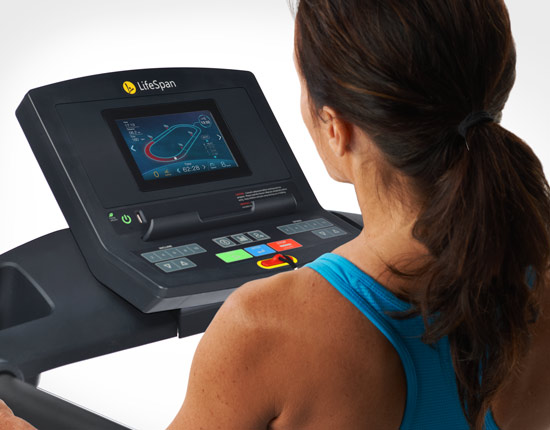 LIMITLESS WORKOUTS
2 Heart Rate Control Programs
5 Healthy Living Programs
7 Sports Training Programs
2 User Setup Programs
A treadmill you'll never outpace, the TR1200I folding treadmill comes with 21 easy-to-use exercise programs: 2 heart rate control, 5 healthy living, 7 sports training, 5 weight loss, and 2 user customizable programs. Designed by exercise physiologists to expedite your progress, these safe, effective treadmill workouts help to improve your cardiovascular fitness, boost your health, and burn fat.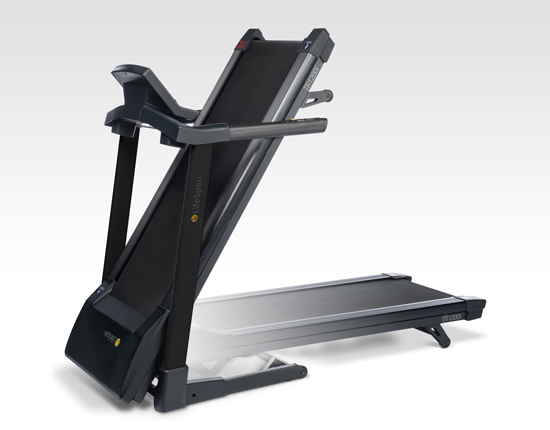 Simple Treadmill Folding & Unfolding
The effort stops the moment your workout is over. Simple to lift and easy to lower, the  TR1200i's EZfold technology utilizes a hydraulic shock to assist in folding and unfolding the treadmill. Simply lift the deck for a compact storage position, and when you're ready, the soft-drop system supports the complete weight of the treadmill as it unfolds for safe, convenient use.
A PERFECT MIX OF DURABILITY AND PERFORMANCE
2.5 HP Continuous-Duty Motor
20″ by 56″ Running Surface
8 Compression Shock Absorbers
Designed to perform and built to last, the TR1200i's powerful and long-lasting 2.5 hp continuous-duty motor can withstand even the most intense daily workouts, year after year. The ample 20″ by 56″ running surface can perfectly handle your favorite style of exercise, whether walking, jogging, or running; and the robotically-welded, all-steel frame is engineered to simulate real-world conditions over miles of use. You can be confident that comfort will never be an issue because the deck is supported by 8 compression shock absorbers that provide safe, responsive cushioning for your knees, back and joints.