Description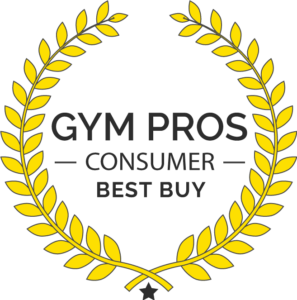 More Features and Specifications from the manufacturer: 
Speed Range (mph / km/h): 0.5 – 16 mph / 0.5 – 25.5 km/h
Decline/Incline Range: -3 to 15% in 0.5% increments
25 Preset Programs include Manual, Interval 1:1, 1:2, 1:3, Heart Rate, Basic HRC, Custom Weight Loss HRC, Weight Loss HRC, Weight Loss, 1 Aerobic, 2 Aerobic, Custom Weight Loss HRC, Weight Loss HRC, Variety, Random, 1 Cross Country, 2 Cross Country, 1 Gluteal, 2 Gluteal, 1 Custom, 2 Custom, Performance, Track, 5K, Gerkin Fitness Test, USAF PRT, Navy PRT, Army PFT, USMC PFT, Federal Law Enf. PEB, WFI Firefighter Test 21 Electronic 
Readouts include Speed, Incline, Distance, Pace, Average, Speed, Calories, Heart Rate, Time Elapsed, Time Remaining, % Complete, Time in Zone, Segment Time, Cals/min, Cals/hr, watts, METS, Target HR, Average HR, Elevation Gain, Workout Profile, Workout Summary
Maximum Workout Time Unlimited
Maximum Pause Time 120 seconds
Elevation system generates up to 1000 lbs of thrust and operated in compression for reliable operation. Steel tapered rollers keep the belt centered to reduce maintenance and noise. Two-step powder-coating process applies rust-resistant undercoat and cosmetic topcoat to steel frame. Safety clip attached to emergency stop switch to immediately turn off power bringing treadmill to a gentle stop. Stop switch has no magnet to lose and has a guard to prevent inadvertent activation. Power-factor correction reduces energy consumption by up to 30%.The drink and accessories holder(s) is conveniently located and ideally constructed for portable music players.
Integrated Transport Wheels.

Ground Effects® Impact Control.
Reduing fatigue and helping users maintain even speed, the Precor TRM 833 Treadmill's patented system combines ideal cushioning where feet land and vital stability where they push off.
Integrated Foot plant Technology™.
The Precor TRM 833 Treadmill offers Precor's patented belt system that adjusts belt velocity 1000 times per second to match natural changes in foot speed, producing a smooth, rhythmic stride and reducing the jarring impact that can stress joints and cause injuries.