Description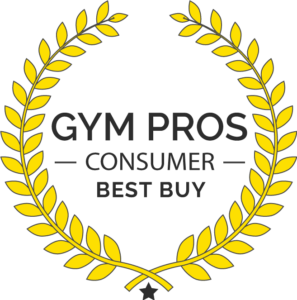 The Cybex 625AT Total Body Arc Trainer is load dependent which means that resistance is scaled to the user's weight. Two exercisers, a man who weighs 230 lbs and the other a woman who weighs 120 lbs, both get the same workout when they enter the same program levels and their own weight. The perfect workout … and only Cybex has it.
Reverse Arc Movement
This is what makes the Arc an Arc. The unique Reverse Arc motion, a patented advanced stride technology, never places the user's toe behind the knee (when the toe moves behind the knee significantly more stress is applied to the knee joint). The Reverse Arc Motion moves legs in a biomechanically correct pathway – reducing stress at the knee while offering a complete range of motion for both the knee and hip.
Same Side Forward
With Same Side Forward (SSF), the arm and leg on the same side move together, so that the relationship with the arm handle and footplate remains the same regardless of incline. This allows the user to always maintain optimal posture during exercise which virtually eliminates stress on the back. Other cross trainers, with arms and legs moving in opposite directions, lack the ability to maintain correct body positioning throughout the incline range.
Muscle Targeting
The wide range of resistance and incline makes the Arc Trainer unique. From the deconditioned to professional athletes, it is right for everyone! Using this broad incline and resistance range, anyone using this product will notice they have the ability to emphasize specific muscle groups, whether at higher incline levels as a stepping motion to work the quads or lower levels of incline with increased resistance to firm up the butt!
Glide, Stride, and Climb Zones
The Cybex 625AT Total Body Arc Trainer offers three exercise zones for the ultimate in variety: Low position is for the "Glide"; Medium position called the "Stride" and High position for the "Climb".
Long Input Arms
The Cybex 625AT Total Body Arc Trainer is equipped with long input arms with a more linear path versus the shorter handles found on other cross trainers. This near linear path minimizes painful wrist articulation allowing you to get a better upper body workout and maintain good posture.
Programs
Quick Start, Manual, three Weight Loss, three Cardio, two Strength and Heart Rate Control. Programs have 10 levels and control both incline and resistance.
Specifications
Product Number : 625AT
Incline Levels : 21
Stride Length : 24 (61 cm)
Resistance Range : up to 900 Watts
Drive type : Two-stage drive
Brake : Brushless Eddy current brake with generator
Dimensions
(L x W x H) : 76 x 32 x 62.5 in
192 x 81 x 159 cm
Machine Weight : 412 lbs (187 kg)
Maximum User Weight : 400 lbs (181 kg)
Power : AC Powered: 115V, 208-220V, 230V
Display : Graphic display of profile via 7 x 15 LED.  Numeric display of time distance, calories, calories/hour, METs, watts, strides per minute and heart rate including multi-color indication of heart rate range. Lower display shows time. incline and resistance level.
Workouts : Quick Start, Manual, three Weight Loss, three Cardio, two Strength and Heart Rate Control. Programs have 10 levels and control both incline and resistance.
Compliance : ETL listed to UL 1647, FCC Class B, ASTM, EN 957, CE Low Voltage Directive, EMC and ROHS
Convenience Features : Split level display with magazine rack. Centrally located water bottle holder and dual utility trays.
Heart Rate Monitoring : Contact and wireless. HR light indicator is multi colored with different color light for specific target heart rate zones
Color : Choice of seven standard frame colors (Black Chrome, Nightstorm Black, Cumulus White, Platinum Sparkle, Arctic White, Eclipse Black, Metaltone Gold), premium and exclusive colors, as well as over 180 custom colors.
Languages : 10 languages (English, French, German, Spanish, Japanese, Russian, Swedish, Danish, Dutch, Canadian English)